What Geographical areas do you cover?
We are fully committed to local service delivery in Calgary and area.
Are your cleaners insured and legal?
Our full time employed cleaners are fully insured and bonded. We do not employ just anyone, we prefer to employ cleaners who are recommended by people we know and trust.
Do you carry general liability insurance and WCB coverage?
We carry general liability insurance in the amount of $2,000,000.00, employee dishonesty bond of $10,000.00, as well as WCB coverage for all our employees. We have never had an incident in our 20 years of cleaning experience where our insurance or employee bond has been applied.
Are your cleaners properly trained?
Yes, we do invest lot of time and energy in training our employees. All cleaners are properly trained. Training always includes Health & Safety procedures, site safety information and security, handling of products and equipment and a job specification (what to clean, how to clean it and when to clean it).
What happens if we are not happy with the cleaner?
If the cleaner does not meet your expectations, please give us a call or email us and we will resolve the problem ASAP and provide the proper feedback.
Are all your chemicals assessed under the MSDS regulations?
All our cleaning materials we use have been assessed under the MSDS regulations. The MSDS assessment will be written down. The assessment will be reviewed and updated if any new product is introduced.
Are you aware of environmental issues and how do you address them?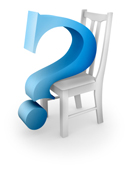 We use environmentally friendly cleaning products.
How do you guarantee a measurable service level?
We use detailed and site-specific Cleaning Method Statements, Work Schedules, Task Check lists and a Cleaning and Quality Assessment list. The information is always available and regularly reviewed with the client to keep track of all service requirements.
Do you supply equipment and cleaning supplies?
Yes, we do. Every new contract has new equipment assigned to that site only. We agree on the consumables you need and we guarantee to supply exactly what has been contracted.
Can we contact the office at any time?
Yes you can. You may call us any time day or evening at (403) 616-4141. We provide a guaranteed same day response.
In the event that our cleaner is sick or away, will you inform me and provide us with a substitute?
We will provide you with sufficient notice and a substitute if a cleaner is going on holiday. In case the regular cleaner is sick, we will have a trained replacement.